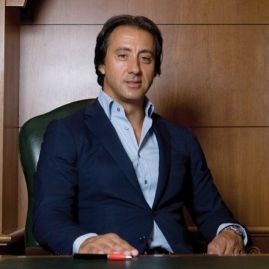 "THE STAFF AT THE TORONTO CLINIC ARE PROFESSIONAL, COURTEOUS, AND AVAILABLE FOR THE HEALTHCARE NEEDS OF ME AND MY FAMILY."
"I have been a Member of the Toronto Clinic since 2008 together with my immediate and many of my extended family members. We have found The Toronto Clinic to be a world-class Executive Healthcare facility complemented by nutritional counselling, preventative medicine, psychological wellness services, naturopathic and holistic care. The Staff at The Toronto Clinic are professional, courteous, and available for the healthcare needs of me and my family. Dr. Fabio Varlese is a true leader and medical innovator with patients improved overall healthcare as his driving goal. His science-based and practical approach to my and my family's health care has been exceptional. Under Dr. Fabio Varlese's leadership, I have improved my own personal health and have full trust in the clinicians, administrative staff and their recommended consultants. I am truly grateful for the overall high-quality wellness program that The Toronto Clinic has provided for my family and I would highly recommend The Toronto Clinic to anyone who wants to maximize their health, longevity, and overall well-being."
Marco Guglietti President, Roseheaven Homes Inc.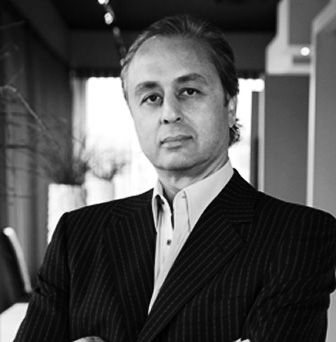 "THE BEST HEALTHCARE SOLUTION FOR MYSELF, MY FAMILY AND MY EXECUTIVES"
"Having access to a clinician at all times is what I needed for my peace of mind, because health care needs can be very unpredictable. With The Toronto Clinic at the driver's seat, managing my health finally feels effortless. Knowing that I'm in the hands of professionals who know my health care needs and are focused on my well-being is the ultimate reassurance for me, my family and my executives."
ALBERT GASPARRO CEO, G GROUP DEVELOPMENT INC.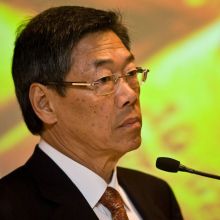 "THE TORONTO CLINIC MADE IT INCREDIBLY SIMPLE TO TAKE CARE OF MY HEALTH."
"As a CEO, I have very little time to monitor my health concerns or wait for a visit with my family physician. With their proactive approach, Dr. Varlese's team has proven to be always ahead of the game and never failed to give me peace of mind with their stellar medical care."
ROBERT A. FUNG CEO, CRYSTALLEX INTERNATIONAL CORPORATION